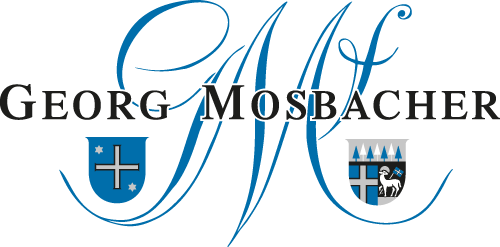 Riesling Trocken 2019
Our Gutsriesling is a cuvée from different Riesling vineyards, grown on red sandstone rubble and loamy sand.
Temperature-controlled fermentation at 18 ° C in stainless steel containers. Expansion in stainless steel containers.
Alcohol: 11,5%
Residual sugar: 7,2 g/l
total acid: 8,0 g/l
Characteristic:
Fragrant on the nose with aromas that are reminiscent of yellow, ripe fruits such as peach and green apple. The fruit potpourri is complemented by a touch of ethereal notes and a wonderful spice. A juicy Riesling with a lot of play!
Recommendation:
As a fresh, light aperitif and terrace wine, our Gutsriesling goes perfectly with light fish and poultry dishes.