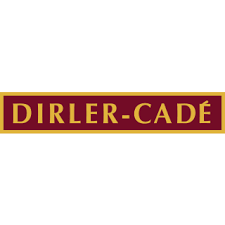 Dirler-Cadé
Jean Dirler set up the Dirler Wines in 1871.
This winery continues to work generation after generation. Jean, Georges, Georges, Jean-Pierre and today Jean are the 5 successive generations of wine growers.
In 1998, Jean marries Ludivine, daughter of Leon and Nicole Hell-Cadé, wine growers in Guebwiller. From 2000 vintage, the winery took Ludivine's parent's plots of vines over and the estate was named Dirler-Cadé.
The family business now runs 18 hectares (43.2 acres) of vines, 42% of which are classified Saering, Spiegel, Kessler or Kitterlé Grand Cru.
In 1998, Jean and Jean-Pierre Dirler chose to write another chapter to the history of the House, developing a Biodynamic viticulture for a better respect of the environment and the soil and an even higher quality of wines…