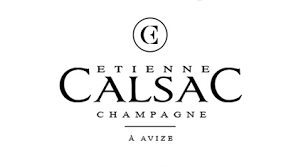 Champagne Etienne Calsac
Like the earth, wine is a living product. Plowing the soil and planting cover crops are the techniques that allow the terroir to best express itself. The roots of the vines descend deeply into the earth to search for the elements that give the grapes their unique character. The parcels are vinified separately in order to highlight the difference between the crus, and to allow them to be blended together harmoniously.
The vineyard is spread out over 2.80 hectares in three villages: Avize and Grauves in the Côte de Blancs, and Bisseuil in the Marne Valley. The domaine also possesses a clos in Avize, which is rare in Champagne. The majority of the vines are over thirty years old, and the vineyard is planted exclusively with Chardonnay vines on limestone and clay-limestone soils.